Digitizing predictive maintenance
Asset engineers, operators, and managers often struggle to find the minimum optimal balance between the health inspection, risk prioritization, and work completion due to the pseudo-digitization of the transformer industry.
Abrupt outages, longer diagnostic time, data complexities, and ageing workforce further complicates the issue.
The key to solve this challenge is by adopting RONIN AI, our  comprehensive reliability-rank based system.
Transform your diagnostic data into health index to rate your assets. Use RONIN AI for criticality analysis without ever worrying about data processing, security, knowledge preservations or ambiguity.
Transformer health indexing strategy allows clustering of assets within a fleet and rank them in order of intervention priority converting data in to useful remarks that accelerate decision making.
RONIN AI is a reliable mix of three life cycle components: legality, ethics, robustness. It solves the tension between human autonomy and damage prevention, determined by processes, bias and coders.
Power Transformer Health Index
CIGRE A2.44 (630) defines transformer health index as "an overall indicator describing the condition status of a transformer that the decision maker can use to define and prioritize the required action".
CIGRE A2.49 (761) suggests that it can be used "to identify transformers that are most likely to fail on a timescale to plan intervention."
Therefore, a machine learning algorithm was specifically designed to provide better visibility, finding correlation between parameters that were previously unknown, and enhacing the index quality; while managing Big Data that you may be sitting on!
CIGRE is a collaborative global community committed to the world's leading knowledge development programme for the creation and sharing of power system expertise.
Achievable Prediction Depot/Year
In target Global Transformers
Million Tons Carbon Dioxide Reduction (within 2025)
Reduce data complexity expanding human possibilities
We are determined to bring you sustainable, scalable, and simple AI algorithms on engineering, operations, and management actions by data-driven decisions.
Is 80 % accuracy enough?
If you build a model that fits "too much" to the data you will probably get a model with a very high coefficient of determination. However, a model that adapts too much to a specific set of data, following every slightest variation, is then not very generalizable and with low predictive power. In statistics in these cases we speak of over-fitting problems.
So 80% is enough to be a good predictive model and very good for real case application because it's not overfitting on a particular sample of power transformers.
Synthetic assets training dataset
Smart Manufacturing
Manufacturers can use AI driven ranking tool for better completion of their asset management tasks with major budget saving on time and cost of operations. They can use such strategies to redefine the technical and economical parameters of their asset management actions with greater transparency. Conversely, this will improve their market performance, client satisfaction, and overall business expansion.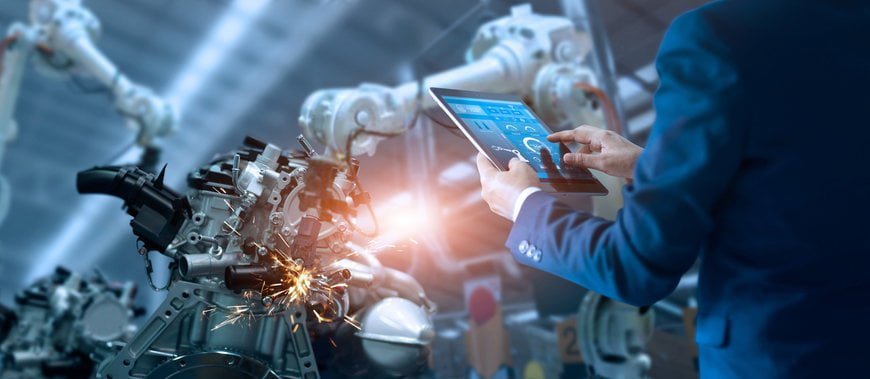 Benefits of industrial transformers health indexing
Industrial transformers are strategic units that can improve the production capacities of metal processing industries such as steel, aluminium, copper, etc.
Industrial transformers are categorized as furnace and convertor transformers. A furnace transformer provides the electrical arc needed to melt the raw materials inside the furnance, such as in iron & steel industries. It is essential for an asset manager to identify and maintain the overall health and reliability of such  transformers to avoid unplanned downtime and compromise production capacity.
We are an open team of engineers, data analysts, developers and domain advisors around the world with the mission of transforming artificial intelligence into an intuitive, ethical, and economical tool aimed at anyone who needs to reduce complexity 

Stay Tuned. Sign Up for our Newsletter
No spam. Join our mailing to track the latest news in the world of energy, artificial intelligence, deeptech and sustainability
The Basic plan is especially designed for  who may be operating less than 10 transformers.
On the other hand, the Professional and Enterprise plans are especially designed for grid owners, industry and asset managers who are looking for real-time analysis of transformer fleets to make short/long-term maintenance plans.
Instant prediction

Reporting

Upgrade anytime

6 months data storage 
Professional
100 Predicts
Up to 100 assets allowed

Predictions within 30 seconds

Online Reporting

Upgrade anytime

Trend Analysis

Fleet Condition Assessment

3+12 Months Data Storage
Up to 500 assets allowed

Prediction within 30 seconds

Online Reporting

Upgrade anytime

Trend Analysis

Fleet Condition Assessment

1 hr/month of dedicated remote assistance

3+12 Months Data Storage