Seeters
The difference between something good and something great
is attention to detail
Managing transcontinental calls amidst train noises, coding from home with a 55 kg dribbling dog around, setting market strategies on lazy afternoons, moving residency during pandemic. Whether it is working from an old family mansion to sending voice notes while traveling through the Alps and Himalayas, we have done it all.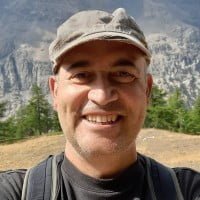 Massimiliano Vurro
Founder and CEO, AI-ML Technology and Management
Architect, industrial designer and on-field engineer graduated from Polytechnic University of Turin. He has a wide exposure to vivid fields such as technology (soft and hard), product stewardship, finance and impact assessment.
Massimiliano is a leading maker on technology and disruptive innovation, and has been a guest lecturer for futuristic scenarios, ethics and digital transformation. He taught Industrial Standardization and Engineering at Polytechnic University of Turin and coordinated several projects on data analytics, AI and DeFi as senior advisor.
He brings a rich experience of 15+ years of business consulting and IT across Europe and Asia Pacific as tech start-ups co-founder and with different management roles in SMEs. His expertise is in business design and in implementation of exponential technologies with the aim to improve people's quality of life and environmental sustainability.
Member of the European AI Alliance, and AIxIA-Associazione Italiana per l'Intelligenza Artificiale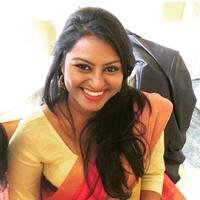 Sruti Chakraborty, PhD
Founder, Research and Technology Development
As a technology analyst, Sruti found her passion in developing low-cost solutions for risk management and failure mitigation in industrial assets.  Her passion for solving process integration and optimization hurdles comes from numerous multi-scale projects in iron and steel industry, defense research, and power and energy sector.
She holds a Bachelor's and Masters' in Chemical Engineering. She has a PhD in computer-aided asset monitoring and condition diagnostics from MNIT-Jaipur (India). She began her transition from academia towards industry by demonstrating her analytical and quantitative modeling skills to design the most competitive solutions for enterprise asset management in power, energy, and manufacturing sector through international events, exhibitions, conferences, and collaborations.
Transformer asset management
Alessandro Capo
Founder, Global Sales and Operations
Alessandro is a sales manager and business developer. His brilliant sales and marketing profile with worldwide experience makes him a business leader in his own right. He has previously worked in the transformer industry and worked closely on asset management. His previous work contributions are focused on developing leads for technical sales, client management, resilience testing, and other operational activities.
He holds a Master's degree in environmental studies with skills in energy and waste management. He is a passionate thinker and world traveler.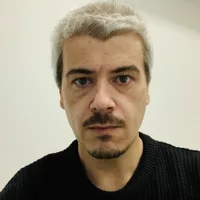 Fabio Cionini
Founder, Full Stack Senior Developer and Tech Lead
Fabio is the Tech Lead of team Seeters with 20+ years of experience in software development, system architecture, interaction design and team management. He worked for international design studios, digital agencies, automotive industries. He has strong full-stack and mobile development skills and is an experienced team leader delivering complex and mission-critical projects.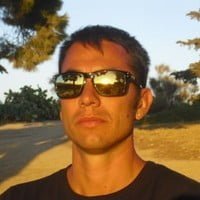 Fabio Zaccaria
Founder, Frontend Design + AI
Fabio "Zacc" Zaccaria is engaged in gathering and analyzing user/business system requirements, responding to outages and creating application system models. He participates in testing and debugging programs to meet business needs and interact and sometimes direct third party partners in the achievement of Seetalabs initiatives. He is skilled in multiple coding language and AI.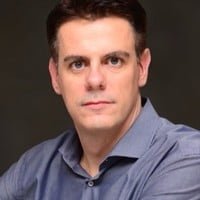 Stefano Talassi
Domain Advisor, Business Developement and Strategy
Stefano holds a bachelor's degree in Electric Engineering at the Politecnico of Milan in Italy. He has over 15 years' experience in the field of design, project management, testing, commissioning and after sales service as technical director of an industrial transformer company in the North of Italy.
He has supervised also several master projects world-wide regarding the EAF and LF transformers during the tender stage and qualification process. In January, 2014 he has joined the Transformers & Rectifiers India Ltd. as C.O.O. of the Industrial Division of Transformers and Rectifiers (India) Limited leading a professional design team in India. He got an International Executive MBA in SDA Bocconi Asia Center in Mumbai (India) and he was a member of the International Working Group for the revision of IEC 61378-1 "Converter Transformer."
He was also a member of Advisory Council of Institute of Management, NIRMA University in Ahmedabad (India).
We are passionate Lean Thinkers
Seetalabs' development model is lean-thinking designed on a solid digital pipeline where the team operates throughout the software life cycle. Even if we use Asana, Slack, Wrike, TeamGantt and a ton of open source coding stuff our main tool is a great passion for technology impact and sustainability.
Stay Tuned. Sign Up for our Newsletter
No spam. Join our mailing to track the latest news in the world of tech, artificial intelligence, deeptech and sustainability