Field experience on smart health indexing of arc furnace transformer fleets
Steel industries are leaning towards the use of electric arc furnaces to reduce their global CO2 burden. These electric arcs are equipped with built-for-purpose furnace transformers that often operate under severe conditions. Evidently, failure of such strategic assets will lead to property damage, production losses, and business interruption. Furthermore, huge condition monitoring data needs to be generated and analysed to maintain such transformers. But the real challenge is to convert this data in to useful decision. With the introduction of machine learning (ML), asset managers can now easily synthesize this data in to useful indicators, such as a health index, that ascertain the reliability of such assets. This information accelerates and supports their maintenance plans on a well-defined time-scale.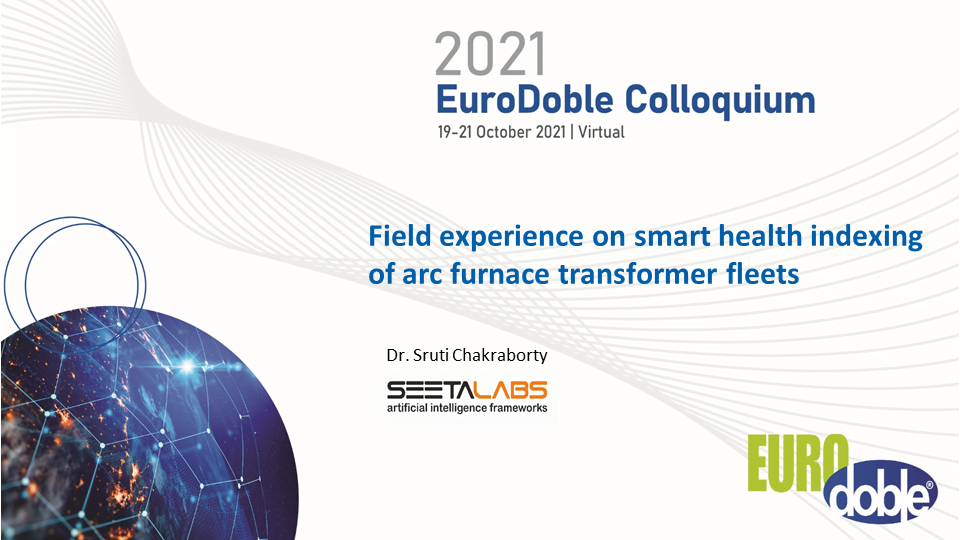 Sruti Chakraborty, PhD
Founder, Research and Technology Development
As a technology analyst, Sruti found her passion in developing low-cost solutions for risk management and failure mitigation in industrial assets.  Her passion for solving process integration and optimization hurdles comes from numerous multi-scale projects in iron and steel industry, defense research, and power and energy sector.
She holds a Bachelor's and Masters' in Chemical Engineering. She has a PhD in computer-aided asset monitoring and condition diagnostics from MNIT-Jaipur (India). She began her transition from academia towards industry by demonstrating her analytical and quantitative modeling skills to design the most competitive solutions for enterprise asset management in power, energy, and manufacturing sector through international events, exhibitions, conferences, and collaborations.
Please fill the form to watch the webinar now
Powered and coded with love by Seetalabs
Take the work out of Artificial Intelligence
Ronin AI  is the easiest way to predict the health status of your power transformer 
Learn More